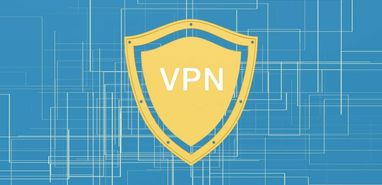 Data breaches targeted at corporations and private individuals are on the increase. Of course, using a good password secures you to a large extent, but most times, it's not enough to choose a secure one- you need backup. In addition, when surfing the internet, you may get redirected to websites that inject malware into your device or system, and data breaches can begin from there.
Strangers now present links to internet users during their online escapades, and clicking on them can give the senders access to your device. Phishing schemes also occur; here, you may provide sensitive information to the wrong party, resulting in significant financial losses.
Many other dangers come with the numerous benefits of the internet, but you can adequately combat them with a top VPN. However, there's a caveat – you must choose the right one to maximize your online safety fully. 
This is where BlufVPN comes in – it's the top-rated choice for 2022 and has all the essential features you need to enjoy a breach-proof internet adventure. This blog post will explore all the additional features that BlufVPN offers, including the BlufVPN Kill Switch feature. Let's go!
11 Features to Look Out for When Choosing a VPN in 2022
Subscribing for VPN services is futile if you don't choose the right one. A good VPN must be able to provide unbreachable protection. At the same time, you surf the internet safely; it grants you access to numerous servers that facilitate access to content that wasn't originally accessible and shield your IP address, among many other essential services.
However, if you've never used a VPN before, you likely don't know the features to look out for. So, here are five of them:
Check out what you need a VPN for
When searching for a VPN service, you won't want to be the first to come across services that stumble or fall. It demands meticulous research.
To stream dramas, movies, or TV shows, you should possess a high-speed VPN. In addition, having a VPN in places around the world is necessary so that users do not have limited access to anything while traveling abroad.
Check out the key features you need if you choose it for personal use or business. After completing this process, you can choose a reliable VPN.
To use a VPN, follow these three simple steps: First, select a VPN service, then enroll and subscribe; finally, open the VPN and turn it on.
Speed
Choose a high-speed VPN that protects you from experiencing connection drops and slowdowns. As VPN ensures encryption of your traffic and activates new servers, it slows down your internet speed to some extent. However, a good VPN won't' let you slow down.
To make sure you get fast speeds, there are a few important things to keep in mind with a VPN:
Fast VPN protocols:

Due to protocol differences, most VPNs offer faster speed than others. For example, Lightway and WireGuard provide good performance, security flaws aside

Special speed-boosting features:

May include the ability to change the encryption level (for example, military-grade encryption is not necessary just to play Netflix), better servers for specific use cases (such as torrenting or gaming), or

split tunneling,

where you allow specific apps traffic through the VPN server.
You can accurately measure VPN speed during a VPN connection with online speed test tools. Note your ping and download speeds, and compare between regular internet speed results and noted results.
Money-back guarantee
The idea of ​​VPNs with free trials can be a misnomer in cybersecurity. While talking about money, ensure the VPN service you are engaged in offers a money-back guarantee.
This feature grants you to test it for a specific time without any contract. Usually, a reliable VPN gives 30-day money-back guarantee. Also, search for a VPN that offers at least a 7-day free trial without demanding payment information.
Payment method
If you're buying a VPN for some homework or accessing movies from the other side of the world, anonymous payment methods can't bother you. In that condition, you can easily pay for the services through credit, debit card, or PayPal.
But, if they do, many VPN providers offer careful payment methods that are best for anonymity, for example, Target Gift Cards via cryptocurrency or even Amazon.
Logging Policy
A good VPN needs a zero-log policy to maximize your privacy. Many providers claim to offer this service, but not all are faithful. However, BlufVPN operates an unconditional no-log policy.
It'll never keep a record of your internet activities, IP address, or the location you're logging in from. However, it must retain information like your email address and device type to serve you better. 
Beyond that, you can pay for your subscription plan with cryptocurrency if you want to remain completely anonymous.
Multiple Device Connections
With this feature, you don't need to disconnect the VPN on one device to run VPN on another device and get multiple connections simultaneously. For example, PIA has the capability to run up to 10 devices simultaneously.
Also, you can find a VPN that supports routers. After setting it up on the routers, you get an extra layer of protection for the home device.
Encryption 
The encryption feature is essential to look out for when choosing a VPN. Weak encryption leaves you vulnerable, defeating the purpose of getting a VPN. So, you need one that employs the best encryption code in the market – AES-256-bit. 
BlufVPN uses this high-grade encryption to secure your private information and activities. If anyone tries to break into the system, they'll have to make an almost infinite number of guesses even to get close to decrypting the encryptions. 
However, whoever you're communicating with will have access to the decryption keys.
Kill Switch
BlufVPN boasts a spectacular kill switch feature. A kill switch doubles your protection when you connect to the internet. Sometimes, in a hurry to connect to the internet, you may forget to turn on your VPN, leaving your device, location, and IP address exposed to prying eyes.
Also, your device can get disconnected from your chosen server due to one or more technical problems, leaving you exposed.
However, the kill switch feature protects you by disconnecting your access to the internet when either of these situations arises. 
Available Servers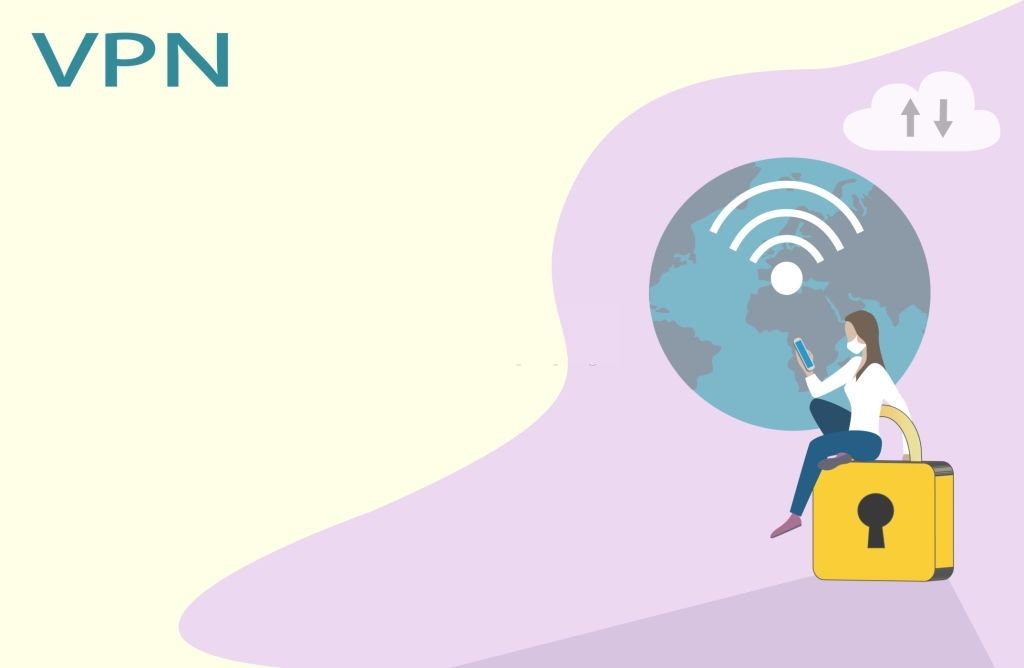 The number of available servers is quite essential too. A good VPN offers more than internet protection – you can also surf the web without restrictions. If you enjoy movies, you're likely familiar with US Netflix; it has the highest number of libraries worldwide. So, if you can't connect to it because of your geographical location, you are missing out on diverse premium content. 
Now, BlufVPN has thirteen servers that grant you access to US locations. So, you can connect to any one of them to unblock US Netflix, Hulu, HBO, and other streaming platforms in the US. 
BlufVPN has more than 500 servers that take you to all the exciting parts of the world. In addition, each continent has servers, so exploring the globe is no longer tricky.
Gamers will also love this service provider. It's no secret that some governments have banned specific sites in their countries, including some of those gamers frequent. However, if you're in one of these countries, you can seamlessly change your server location and IP address to a place with more flexible access.
Beyond the number of servers, BlufVPN provides you; it also ensures that they're secure. The encryption level this provider employs is out of this world, on the same level as the one NASA uses. As such, you're maximally protected during your internet explorations.
Compatible Devices
As we mentioned earlier, BlufVPN caters to every form of entertainment – sports streaming, gaming, movie, or TV show streaming; you name it. That's why you have the option of adding any five of your devices to your BlufVPN account. In addition, gamers can connect their gaming and regular laptops, phones, and even routers to a single account. 
If you enjoy streaming movies too, you can connect your mobile phone and smart TV to your account – that's why you can choose a large or portable screen. Of course, you can stream from anywhere – on a bus, during recess or lunch break, or even while traveling.
Customer Support
Look for a VPN that provides helpful and responsive customer support via 24/7 live chat, contact forms, or email. Sometimes even the best VPNs can suffer from problems, so getting technical and reliable support can be a lifesaver.
Overall, 24/7 live chat is the best customer support as it saves time, and you get instant responders instead of waiting a day to get a reply email or call.
Conclusion
Now you know how important it is to use a VPN in 2022. We're also confident you know the key features to look out for when choosing the right one. All these qualities are present in BlufVPN and are failproof too.
So, you can begin your journey to maximum internet security by giving BlufVPN a try. You get a 30-day money-back guarantee, and if you decide to keep using its services, there are several pocket-friendly subscription plans that you can choose from.