Looking for a movie to watch on your next journey? You can download and watch movies offline legally using these streaming apps.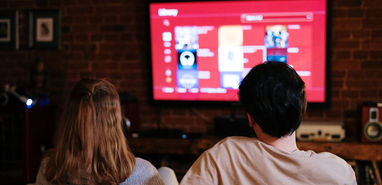 There is no denying the convenience of streaming services like Netflix and Amazon Prime. These days, rather than skipping through the channels on TV, looking for something we want to watch, we can instead binge-watch a whole box set.
Plus, rather than going to the cinema, many big-budget movies are now being created especially for these streaming services, allowing us to enjoy the latest movies in our homes. It just makes watching entertainment that much easier.
The only problem is, when it comes to watching our favourite TV shows or movies on the move, the lack of a good internet connection can make it impossible, which can be annoying when you'd like to pass the time on a long plane or train journey with something fun to watch.
However, many of us don't realize that most quality streaming sites and services allow you to download and watch content offline as part of your normal subscription. So, before you spend a journey feeling bored, here's how to download movies on some of your favourite accounts:
Amazon Prime Video
While many of us don't subscribe to Amazon for their video streaming service online, many do have Amazon Prime for the wonderful free delivery. Yet, Amazon Prime Video is actually home to some great Blockbuster movies, well-loved TV shows, and even impressive originals, making it one of the best streaming services around.
Downloading movies and shows on Amazon is very simple; just make sure you have "Free to Me" selected at the top of your app, and you'll be able to see a list of content available to download. Even better, Amazon has a wide breadth of content with everything from horror to kid's favourites – ideal for long family trips.
When you find a movie, you'd like to watch, simply select "Download" when you have wi-fi available. Then, when you're ready to watch your show, just head to the "My Stuff" tab, where you'll find a list of your downloaded content ready to watch offline.
Amazon Prime Video can be downloaded for free from IOS and Android. However, an Amazon Prime subscription (which comes with a host of other benefits) will cost around $119-per-year.

VISIT THE AMAZON PRIME VIDEO WEBSITE
Netflix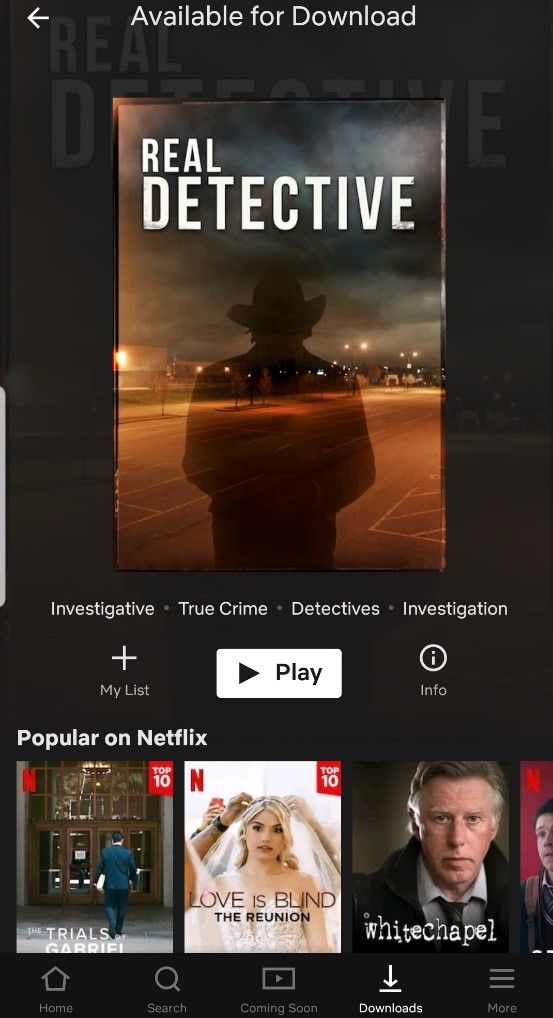 Perhaps one of the most popular streaming services around, just about everyone has had a Netflix subscription at some point, especially when you consider that such a small monthly payment gives you access to some of the best original movies and TV shows around, such as Altered Carbon and The Witcher.
Plus, as well as those originals, Netflix is also home to lots of the most popular TV shows and movies available. There's even a dedicated kid's section, which allows you to let your children choose what they'd like to watch without worrying that they're clicking on something like Making a Murderer.
Like Amazon Prime Video, not all of Netflix's content can be downloaded to watch offline. However, the app makes it very easy for you to find content that can be downloaded. For ease, just head to "Downloads" on the app, and it will direct you to find something you'd like to download.
You can also download Netflix movies using your laptop; you just need to use the Netflix Windows 10 app or, for Chromebooks, there's an Android app. Unfortunately, there's no Mac version of this app, so you cannot watch Netflix offline on your MacBook.
Once in the downloadable section, Netflix successfully puts that content into different categories such as popular, true crime, comedy, etc. This makes it far easier for users to find exactly the type of TV show or movie they would like to watch.
Downloading from Netflix is also very quick – depending on your connection, of course. This means, even if you forgot to download a movie in advance, it should only take a few minutes to download and be ready to watch.
Netflix downloadable content is available as part of a regular subscription service. The app is available on both IOS and Android, and subscriptions start from $8.99 per month.

VISIT THE NETFLIX WEBSITE
Disney Plus
Disney Plus is one of the newest streaming sites to become available, and it's set to become extremely popular. That's because not only does it have an extensive backlog of Disney TV shows and movies, but it also comes with Star Wars, Marvel, and a Simpsons backlog. This means this new streaming service is going to be popular with everyone in the family.
To download on Disney Plus, simply select the movie or TV show and click download. You'll also be given the option of downloading an entire series for TV shows, which is very convenient. Downloading needs to be done over an internet connection.
To watch your downloaded movies offline, just click on the "Downloads" tab and choose the show or movie you'd like to view.
Disney Plus is still being rolled out across the globe. Once available, the app can be found on iOS and Android from $7-per-month or $70-per-year.

VISIT THE DISNEY PLUS WEBSITE
Google Play Movies
If you're looking for the latest movies to download, Google Play Movies is often your best bet. Unlike the others on this list, where you pay either a monthly or yearly fee and get access to a set amount of entertainment, with Google Play Movies, you pay for individual movies or TV shows.
Once you've purchased a TV show or movie, you will be able to download it on up to five different devices to watch. This is particularly good for parents, as you'll be able to download the same movie onto different tablets for kids to watch while traveling.
If you're an Android user, you'll be able to purchase and download on that phone or tablet. As for iPhone users, although you can download and use the app to watch downloads, you will not be able to purchase new movies. That's just one downside to what is otherwise a very user-friendly app to use.
You can download Google Play Movies for free on Android and iOS. However, the price of movies and TV shows will vary.

VISIT THE GOOGLE PLAY MOVIES WEBSITE
YouTube Premium
When you upgrade to YouTube Premium, you'll find that there are a lot of free movies that you can download and watch offline. In addition, the streaming service allows you to watch videos ad-free, and you'll also get access to YouTube Music too.
Like the other streaming services on this list, YouTube Premium has a special section where you can find downloadable content suitable for your children. Ideal for allowing you to choose to see what content they can see.
If you're unsure about YouTube Premium, you can take advantage of the 30-day free trial to see if this is a service that you would regularly use – making it worthwhile for the money. To sign up for YouTube Premium on Android, just go to the YouTube app. For iOS, you can pay and download the app on iTunes.
The YouTube Premium streaming service starts from $11.99 per month.
While downloading movies legally might have been a long and laborious task in the past, streaming services make it easy these days. So, once you've figured out which streaming service is ideal for you, you'll never have to struggle through a boring journey again – you'll be too busy enjoying a good movie!

VISIT THE YOUTUBE PREMIUM WEBSITE
Hulu
Hulu is a great option for movie freaks looking for a cheaper Netflix alternative with an impressive catalogue of critically acclaimed original series. To use Hulu's services, you're required to subscribe for $6 per month.
With Hulu, you don't have to wait for months or opt-in for illegal means before seeing your favourite movie shows. Their catalogue is always up-to-date. What do you expect from a company that's majority-owned by Disney? They also offer premium network access, and Hulu Plus live Tv package.
The Disney-owned OTT platform reportedly had 35.5 million subscribers as of the first quarter of 2020. Though that's five times smaller than Netflix's subscriber count, 35.5 million subscribers are not bad for a platform that's ten years younger.
One of the few disadvantages of using Hulu is that viewers might be disturbed with ads after paying the monthly $6 fee. Also, Hulu doesn't provide HDR quality.
How to Download and Watch Movies Offline on Hulu
To download your favourite movie, click on the download icon near the specific video. Your videos should be ready for offline viewing in minutes. The speed of the download depends on your internet connection provider. You can choose to download movies via Wi-Fi or cellular data.
Note:
Not all movies are available for offline viewing on Hulu. To discover downloadable movies, click on the search icon and pick "downloadable" from the listed options.
HBO Streaming Service
HBO is well-known for dishing out high-quality movies such as Game of Thrones and Deadwood. Likewise, their documentary collections are top-notch.
HBO was launched 47 years ago, and they remain one of the best streaming services out there. While Disney owns the bulk of Hulu, HBO is owned by Home Box (Inc) and WarnerMedia Studios. Unlike Hulu, they offer their movies in HD quality but downscale them to letterboxed 480i for channel feeds. Another exclusive feature of HBO Go or HBO Now is that users can select their preferred movies in alphabetic order or genre.
People prefer Netflix or Amazon Prime to HBO because of the number of movies present on those platforms. However, HBO has a relatively smaller selection of movies compared to Netflix and Amazon.
How to Download and Watch Movies Offline on HBO
HBO Go allows users to download movies on their app and watch them later without WiFi or cellular data. In addition, you can subscribe to HBO Now for $14.99.
Like other video-on-demand services, not all HBO movies are available for download. However, it's easier to know the downloadable movies: they have an arrow mark above the movie title's thumbnail preview.
Note:
HBO users are required to watch the downloaded show after 24 hours. And you can only download up to 15 HBO movies at a time. All downloaded movies expire after 48 hours.
Crackle
Crackle, aka Sony Crackle, boasts of worldwide availability in at least 21 countries. In terms of global accessibility, Crackle is better than HBO. Unfortunately, HBO is only available in the United States. Crackle can be viewed with gaming consoles, desktops, tablets, mobiles, and smart TVs.
Crackle is co-owned by Sony Pictures Television and Chicken Soup for the Soul Entertainment. 13 years ago, Crackle was founded by Grouper Company. They also offer hotel and in-flight entertainment.
The OTT Company charges nothing. Crackle is free for all viewers regardless of your location. The only setback is that most of the films available on Crackle are random movies. However, you can play a few big movies from crackle sometimes. Their connection with Sony pictures makes it easy for them to offer big movies once in a while.
How to Download and Watch Movies Offline on Crackle
Crackle does not allow its users to download and watch movies offline. However, if your plane is affiliated with Crackle, you may spend the whole flight watching Crackle-provided movies.
Note:
You may discover several illegal options online, such as savevideo.me, yoodownloader.com, or video keeper lite. These alternatives don't work, and your mobile or desktop may be attacked in the process.
Popcornflix
Like Crackle, Popcornflix is also a free ad-supported streaming platform. Another similarity between Popcornflix and Crackle is that "chicken soup for soul" entertainment owns both platforms.
Popcornflix is filled with lots of interesting movies. The only issue I have with this platform is that you have to dig through many fillers to see the movie you love. Also, unlike HBO Go, you can only search Popconflix by genre.
You can watch movies on Popcornflix anywhere globally but cannot download movies on Popcornflix since the service is "free." They rely on ads to generate profits.
Note:
If you're interested in old but lovely movies, Popcornflix is your best go-to platform. You just have to exercise patience while sifting through their catalogue.
iTunes or Apple TV
Apple TV+ is a branch of Apple Inc that offers ad-free video on demand network television services. It was launched in late 2019. Apple TV+ has received recognition from celebrities such as Oprah Winfrey, Jennifer Aniston, and one of the founding pioneers of the new Hollywood generation, Steven Spielberg.
Unlike Crackle and Popcornflix, Apple TV+ is ad-free and paid. UK, US, and EU viewers pay 4.99$, 4.99£, and 4.99€ respectively. Australian viewers pay 7.99 dollars monthly.
Apart from being ad-free, Apple TV+ is touted to be a digital haven of original series. It allows users to download movies for offline viewing. You can share with up to six family members to save costs, and students who subscribe to Apple Music get to enjoy free Apple TV+ content. Nice and cool!
How to Download and Watch Movies Offline on Apple TV+
Downloading movies on Apple TV+ is quite straightforward. All you have to do is launch the Apple app and click on Apple TV+. Then, search for your favourite movie. To download and watch later, press the cloud-shaped download button. Boom! Your movie is ready for offline viewing.
Note:
The only setback with Apple TV+ is its lack of old content and thin content library.
Vudu
Vudu is the best goto platform for rentals and digital purchases of films. Walmart formerly owned the transactional video-on-demand service provider. The company was recently purchased for an undisclosed amount by Fandango this year.
With a catalogue of over 24,000 titles and 8,000 television shows, Vudu has more titles than Netflix and Amazon separately. Its catalogue is diverse. Vudu has films ranging from motion pictures to anime.
Vudu services are free, although it is not ad-free. However, Vudu critics claim its browsing interface is not in good shape.
How to Download and Watch Movies Offline on Vudu
You can either rent or purchase films on Vudu. The other option is movie streaming which would be an ad-filled experience. Immediately purchasing the movie, you would have to choose between "watch now" or "download and watch later."
Note:
Searching for your favourite films might be an issue since the films are not ordered alphabetically – a major setback.
How to Download Movies from Google
Google allows its users to download movies they bought from a "video on demand platform" on up to five phones. However, this section only applies to video download apps or sites that allow users to download their content. It may not apply to all rented videos.
You are required to remove the downloaded or rented movie from the initial device before proceeding. It's pretty simple. All you have to do is first connect the device to a wi-fi or cellular data connection. Then, open Google Play Movies and Tv app on your device. Search for the desired movie in the "library" and click download.
Note:
Google Play does not allow users to download extra videos on android phones.