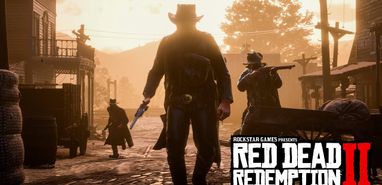 The release date for Red Dead Redemption 2 is now less than a month away, with the PS4 and Xbox One versions being released on October 26th and rumours of a PC version being released not too long after the consoles. Yet, apart from that and a few trailers, very little was known about Rockstar's sequel until recently, bar the fact that anyone who had played the original epic Red Dead Redemption released back in 2010, was desperate to get their hands on a copy.
Fear not though, for those of us losing sleep over what the game will be like, there's been a 90-minute demo of the game – which includes two story missions – released so we now know a lot more about what Red Dead Redemption is going to be like. Including some interesting changes to the previous format.
Here's everything we know about one of 2018's most anticipated games:
This will be a prequel to the original game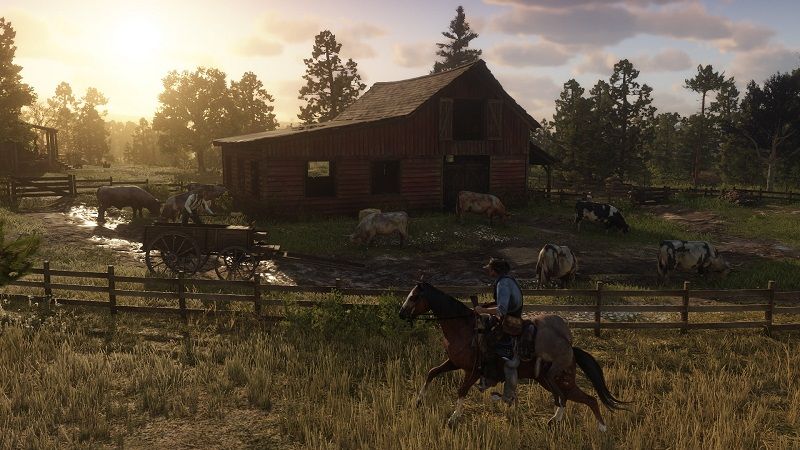 The original story followed John Marston, who was forced to kill or capture members of a crew called Dutch's Gang by federal authorities and the story began in 1911. Red Dead Redemption 2 is actually a prequel that will start in 1899.
This time the playable protagonist is called Arthur Morgan, and like Marston, Morgan is a member of a gang, this time led by Dutch van der Linde, who is thought to be the story's main antagonist. Although Morgan was never mentioned in the original Red Dead Redemption, we have seen Marston is the trailers for the prequel and he is likely to be featured as a major character in the storyline.
The synopsis, released by Rockstar Games, goes as follows:
America, 1899.

The end of the wild west era has begun as lawmen hunt down the last remaining outlaw gangs. Those who will not surrender or succumb are killed.

After a robbery goes badly wrong in the western town of Blackwater, Arthur Morgan and the Van der Linde gang are forced to flee. With federal agents and the best bounty hunters in the nation massing on their heels, the gang must rob, steal and fight their way across the rugged heartland of America in order to survive. As deepening internal divisions threaten to tear the gang apart, Arthur must make a choice between his own ideals and loyalty to the gang who raised him.
It is thought that the story may lead up to the events of Arthur Marston's capture, which occurred in a fight at Blackwater – a location that appears in both games.
What can you expect from the game?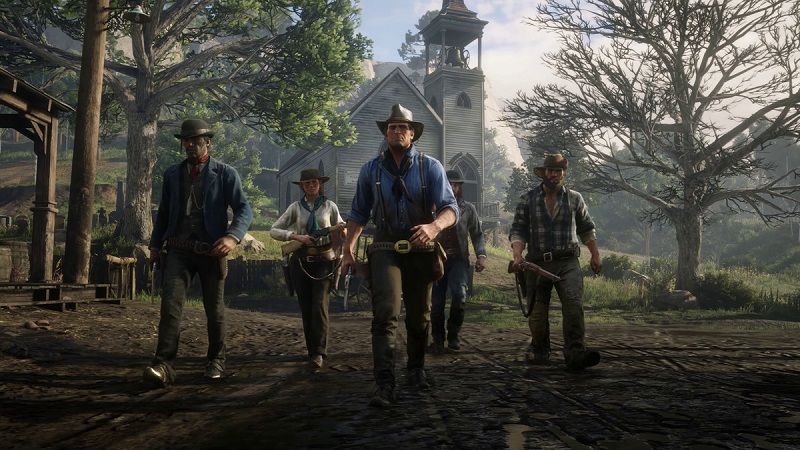 The gameplay itself seems pretty similar to Red Dead Redemption, just on a far larger scale with a huge open-world terrain where you can find lots of random missions and side quests. You will also have a similar honour system, where your actions – whether they be good or bad – will affect your reputation and may result in a bounty or law enforcement pursuit if crimes are committed.
It appears that you will need to help supply and keep your gang happy by obtaining what they need and, despite the fact you are an outlaw, you will be able to work through situations peacefully if you so wish. Or, you can happily shoot your way around!
One thing to watch out for when you're outlawing your way around the map, though, is that Red Dead Redemption 2 is full of snitches. If you want to make sure you avoid a night in the cells or a hefty bounty over your head, you'll need to ensure any witnesses are either taken care of or threatened within an inch of their lives.
It's so realistic, you might be a tad grossed out
In the original Red Dead Redemption, whenever John Marston went to skin an animal, the camera would cut away from the actual action, with just blood splashing across the screen. Nothing too gross for most people… Beware, the skinning animation has been seriously ramped up, with very graphic details of Morgan plunging his knife into the animal, its guts and innards spilling to the floor and the fur being peeled away from the animal's body.
The animal meat can be sold for a profit in the game as long as you get it to a seller before the meat goes bad. Since you have a gang to look after, you may find killing animals to be a way of supplying them with food.
Red Dead Online will be launched in November
With the success of Grand Theft Auto online and its spectacular MMO-like multiplayer, the news that Red Dead Redemption 2 will have an online multiplayer came as very exciting news. Much like the rest of the game, Rockstar have kept tight-lipped over what the multiplayer aspect will be like or include. There are also rumours that there might be a battle royale mode.
What we do know is that Rockstar plan to launch Red Dead Online in November, a few weeks after the game gets released. This will start as a public beta in order for Rockstar Games to work through any issues the multiplayer might have.
Red Dead Redemption 2 is available to pre-order now, with prices starting from around $59.99.