Big-name game studios are starting to take cues from mobile game developers. Unfortunately, they're not taking cues for the right reasons.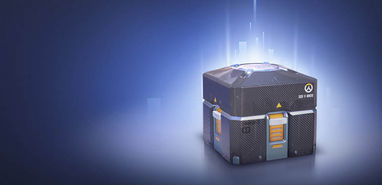 Big-name game studios are starting to take cues from mobile game developers. Unfortunately, they're not taking cues from the innovations required to play a complete or complex video game on a system with extremely limited scope; Instead, they're focusing on how best to skim more money off of the top of games. For free-to-play titles this is to be expected, but now games that launch at full price are starting to chip away at wallets with micro-transactions that range from cosmetic to game-breaking and unfortunate.
Mobile trends, console markets
Pointing at the reasons for such a massive shift in design focus is about as difficult as following the trail of money. As with many inexplicable changes in market philosophies, mobile games making more money than console offerings in the past few years leaves little room for doubt as to corporate motives.
In some ways, this seems almost inevitable. Game prices haven't kept up with inflation by any means. Back when Chrono Trigger launched back in 1995, it came at a time when high-memory SNES cartridges were suffering from shortage problems that often led to price tags around $80 in the United States, which translates to around $130 or £97 as of October of this year. Over two decades have passed and prices have only gone down as far as base costs go.
So, on one hand, it seems to make sense that inflation calls for prices to increase, but buyers often balk at the thought of paying more for their entertainment. Companies tried to work around this through expansion packs, but those have more or less given way to downloadable content packages that occasionally rack up a higher price tag than a proper expansion for a game might otherwise, even if the packs only offer cosmetic bonuses.
Yet the mobile market continues to surge along at an insane pace, drawing in slightly less than double the gross revenue of retail-purchased console and PC games combined.
Complacency and the marketplace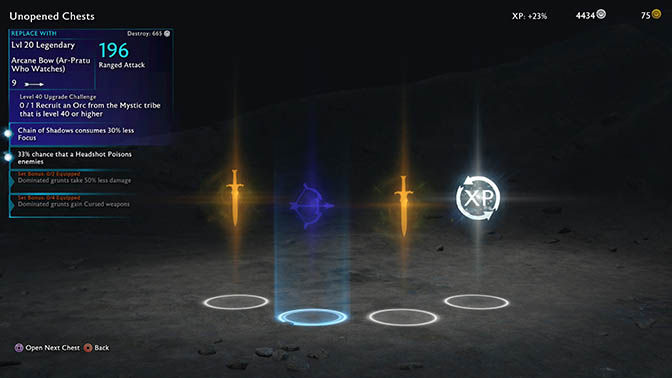 You may remember our review for Shadow of War and how we knocked off several points for its micro-transaction system. It's worth saying the situation feels roughly as it did at launch or potentially worse, now that the game has DLC packs equal to half the game's base price despite offering fairly little in the way of new content. That said, the free updates the game has received so far seem to be trending in the right direction by adding content and trying to correct issues consumers had with the original system.
You could argue Shadow of War's micro-transactions and DLCs aren't entirely necessary and you'd be more or less correct. The triple-dip is worrying, but not terribly vital to your enjoyment of the game. It's still a game worth playing yet it feels like the first step towards an even darker path. Consumers are growing complacent by accepting half-steps such as these that lead to terrible products in the future. Case in point?
NBA 2K18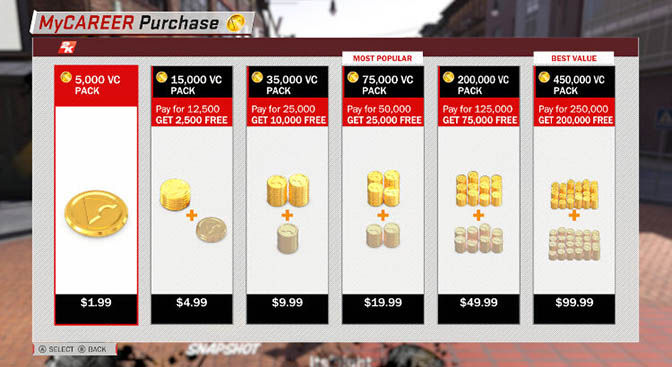 In an article like this, giving a game its own section is never a good sign, but NBA 2K18 has earned its place in the Hall of Shame by using every underwhelming instance of pay-to-win nonsense in order to pad its profits. Having already caught repeat criticism for its payment models, even the mainstream media found its money-seeking habits to be unsightly enough to report on.
The game is less an enjoyable experience in which you improve yourself or your character in order to win. Instead, you enter a game that treats itself like a treadmill with a carrot dangling precariously just out of your reach, forcing you to run until you collapse. Of course, if you'd like to sidestep the dozens upon dozens of hours required to bring your character up to a level that allows actual competitive play, you could just plop down the game's price in micro-transactions to boost yourself up and save yourself the time.
In essence, 2K18 has been completely gutted as a game in order to stuff its hollow shell with ways to make money. It's no longer a game. Games are meant to be played and enjoyed with a beginning, middle and end of some form that you actually found something worth playing for within. Instead, you're punished for having the audacity to play and expected to pay additional fees to avoid the unpleasant bits that should have been the actual game.
Your bottom line vs. the corporate bottom line
Let's face facts: Many large game companies aren't developing for you anymore. You're not seen as someone who can potentially enjoy a product, but rather someone who might be tricked into paying more into a product via Skinner's Box mechanics that prey on your most basic instincts. It's a shame and only drives the importance of indie game development outside of the mobile sphere. Without competition, this seems to be an inevitable endgame scenario, no pun intended. If game development is too expensive to support without finally bumping up what we pay at the till for a video game, so be it. That's preferable to losing a day's salary to random chance and loot boxes.
Voicing your opinion with your wallet is the only answer and making sure others understand the dangers of supporting these business habits means depriving companies from profiting off of making your free time turn into a chore. Support developers who treat you as a human being instead of a walking ATM. Life's too short to spend working just to buy more digital currency for single-player games.