As soon as June 2018 rolls around, Windows XP and Vista will no longer receive updates to Firefox.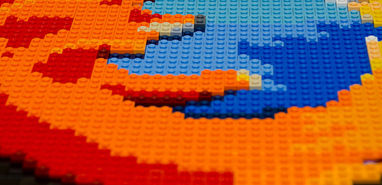 It's been a long time coming and the writing is finally on the wall for those of us who have clung to our old operating systems for a few years too long. As soon as June 2018 rolls around, Windows XP and Vista will no longer receive updates to Firefox. Nothing will technically stop you from using your old browser standby, but you can expect security threats to rise quickly.
Out with the old, in with the new
Those who have stuck with Vista this long are no stranger to losing security support for their OS. Back in March, Microsoft finally pulled support for Windows Vista, leaving everyone who stubbornly refused Windows 7 stuck in the digital dust. This came a fair length of time after XP support similarly dropped and may have been one of the reasons Gmail has stopped supporting older editions of Google Chrome, making Firefox simply one more browser that won't be updated for legacy platforms. For the official release from Mozilla, take a look at this blog post.
Infrastructure and compatibility reasons exist to support those stuck with XP and Vista in 2017 and beyond. Modern business networks occasionally work off of legacy code. In fact, as many as 52 percent of businesses still use Windows XP despite support being pulled in 2014 and at least nine percent of businesses still use Windows Vista in some way, shape or form.
So if you find yourself stuck with a legacy version of Windows due to your place of business, you may just be out of luck on the security side of things. Your options are thin and likely consist of business-level protection provided to your company for their systems and there's a very real chance you may still be using an old build of Internet Explorer. For that sort of situation there is little repose, unfortunately.
The future isn't so scary, either
Modern users, however, will find Windows 7 and 8 still receiving support while Windows 10 updates arrive at regular intervals. Transitioning to a newer system is a fairly easy way to ensure system security as safety protocols change and modern-day exploits find new ways to circumvent older technology. It may seem time-consuming to back up personal information and reformat hard drives, but the cost of the loss of your personal documents to a security breach can take much, much longer to resolve.
So if you're still unsure on whether or not to upgrade this might just be the sign you were waiting for. With Google Chrome and Mozilla Firefox concerned for your safety, now is a fine time to track down a new copy of Windows and join 2017 before Windows 7 and 8 are left by the roadside, too.