Working from home can be distracting and overwhelming. Here are the best 2020 tools for boosting your productivity while working remotely.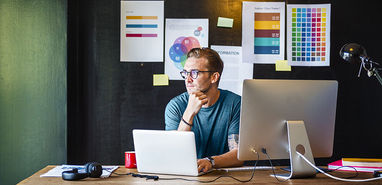 Who would've thought remote work would take over this year? Many of us have been working from our homes for years, but now that most companies face the pandemic reality, the workforce panorama is changing. Atlassian, Twitter, and Square are some of the many companies that recently announced that their employees could work from home permanently if they want to. But working from home comes with distractions, especially if you have kids or pets. This is why having the right tools is a game-changer. But besides the common popular tools, most of us use or hear about the common popular tools, like Basecamp, Trello, Asana, Zoom, or Slack; many others change the way you work in a virtual setting. Here are the best 2020 tools to boost your productivity while working remotely:
Timely
Grammarly
Otter.ai
Krisp
Brain.fm
10to8
Pomodoro Technique
Todoist
Final Word on Productivity on Remote Teams
I've worked remotely most of my life and have been managing remote teams for over a decade. At first, it's overwhelming, and you might feel the time is never enough, but when you distribute and prioritize your tasks efficiently, things change. You realize that sometimes it's impossible to get so much work done in one day, and other times you'll know you need to change how you manage your tasks. Thankfully, many tools and apps, like the ones above, are the best way to improve your productivity and manage remote work.